In Memory
Doyle Ogden - Class Of 1950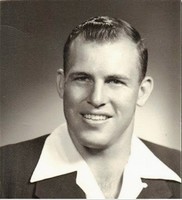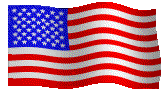 Eulogy given at the funeral of Doyle Ogden
8/24/1932 – 11/28/2012
by Keith Ogden
Doyle Dwain Ogden was born in Logan New Mexico on August 24th, 1932. It was a different era. With his brother and four sisters, he was raised on a New Mexico farm during the heart of the depression. There were few conveniences. Families had to be self-sufficient and self-reliant. There was plenty of manual labor to be done on the farm and as the oldest son, Doyle had plenty of chores. He grew strong and used that strength to star on his high school football team. His football talents earned him a football scholarship to Eastern New Mexico University.
Doyle's parents, my grandparents, Medah and Chester Ogden raised a farmer and football player, but they also raised a gentleman with a strong sense of personal responsibility. In 1954 this gentleman became an officer in the United States Air Force.
I don't know if it was his parents, his participation in team sports or his service in our nation's military, but by his mid-20's, Doyle had developed his core values: Duty, Honor and Integrity.
As I said earlier – my father, our father, your husband, your brother, your uncle, your friend, was from a different era. Today you can turn on any bad day time television show and see an endless parade of men who are publically expressing seemingly every emotion they've ever felt, with too many of them loudly rationalizing their personal failures. My dad and his peers expressed their feelings by saying please and thank you.
Doyle served 20 years in the US Air Force, and had more than 17,000 hours of flight time. For his 80th birthday, my sisters and I sorted through a few hundred photos of our father in his 20's. Many showed a dashing young Lieutenant during his travels to England, Continental Europe, many places in Southeast Asia and Newfoundland. It was in in Goose Bay, Newfoundland that Doyle met my mother, Marilou McCormick. They were married for 27 years and raised three kids. They were awfully proud of the fact that they got all three of us off to college.
In the 60's, Doyle was a father and an Air Force pilot. His career took his young family to New Hampshire, the island of Okinawa, California and finally Oklahoma. Did I tell you my dad was from a different era? He relaxed by working. You could take the boy off the farm, but not the farmer out of my dad. In every place we lived, dad cultivated a garden and took great pleasure in the regular tasks our little produce factory required. Every spring saw crisp tasty radishes. Summers yielded beautiful fresh tomatoes and by August, we had melons of every type and size. Oh yes, and yellow squash. Did you know that there are at least 40 ways you can prepare summer squash? …and that grade school kids don't like any of them?
It was at the end of one of these Saturdays of relaxing, a day with lawn mowing, garden weeding and staking the rapidly growing tomato plants, that my dad sat down with me on the back porch. I know it may surprise many of you, but on that late spring day in 1977, when I was 17 and preparing to leave home to go to college, my father brought me my first beer. Nobody will be surprised to know it was a Coors. With my father, this was a silent rite of passage. You're a man now. Sit down and have a beer with your father as a man, not a boy.
As parents, we soon learn that our actions are much stronger role models for our children than are our words. My father was from a different era. He opened doors for ladies. He stood aside to let the infirm pass. He walked on the outside of the sidewalk. He practiced the art of Chivalry. My father was a powerful role model with his actions. I hope I can do the same for my children.
My father was from a different era. He was from a generation that did not bring home war stories. Like the boys of the "greatest generation", he left farm country and went to war. But unlike those men, my father and his fellow soldiers did not return as heroes to public acclaim. My father put away his uniform and with it the stories of his military service. It would be almost a generation before he would speak of them. For this I have to thank Joanne's partner, Mark Evans. Mark, you sat down with my father and asked wonderful questions. And he told us stories of flying troops and cargo into tight spots. Of landing on grass and mud landing strips so short they had to unload all the cargo to be able to take-off again. My son Mark asked if his plane had ever been shot down and dad told a story about anti-aircraft fire and holes in the fuselage.
And we also heard stories about him meeting Theo Smith. And soon Theo Smith became Theo Ogden. Theo, you and my dad had more than 25 years together. And I know he loved every one of them. You two were wonderful for each other. Difficult times do not build character; so much as they reveal it. This past year, you stood by my dad and were always there when he needed you. You showed your character and Joanne and Mark, Susan and John, and Mona and I will be forever grateful. Thank you, Theo.
My dad grew up in a different era. And last week, that era came to a close. Dad, we're going to miss you. May the grace of God be with you on your next journey.