In Memory
Ramon Sena - Class Of 1965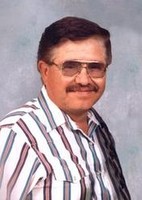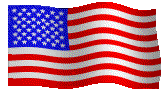 Ramon Felix Sena, 64 of Clovis, NM died Friday, October 14, 2011 in Lubbock, TX. He was born November 7, 1946 in Fort Sumner to the home of Ramon Alfredo and Ramona (Barela) Sena.
He attended Fort Sumner schools and worked at the Flying Twins Truck Stop east of Fort Sumner; he also worked for Raymond Drake delivering propane and at his service station.
Ramon was drafted into the U.S. Army and served a tour of duty in Vietnam with the 11th Transportation Battalion. He received the National Defense Service Medal, Vietnam Campaign Medal and the Vietnam Service Medal. He was honorably discharged with the rank of Sergeant on December 22, 1969.
Ramon married Crusita R. Sena on June 6, 1969 in Fort Sumner. They made their home in Clovis in the early 1970's.
Ramon began working for PNM Gas Company as a meter reader. He later worked as a welder for the company before being appointed foreman. He retired from PNM in 2009. He was a member of Our Lady of Guadalupe Catholic Church and the VFW Post in Clovis.
In his spare time, Ramon, with his son Daniel at his side, enjoyed working on his cars, fishing with his family and friends, building model cars, gardening, and caring for his pets. At every family function he was the official videographer, he always arrived with his video camera and tripod. Ramon especially loved being a granddad.
Ramon is preceded in death by his father Alfredo Sena; his wife Crusita Sena, son Daniel Sena three brothers Florentino Sena, infant brothers Juan Sena and Christino Sena.
Survivors include a granddaughter, Jaslyn Sena of Clovis; his mother Ramona B. Sena of Fort Sumner; two brothers Jose Sena and wife Mary; Manuel Sena; three sisters Helen Sena; Juanita Mondragon and husband Jerry; and Christina Garcia all of Clovis, NM. Also surviving are a host of other relatives and many friends.
Services will be held at St. Anthony Catholic Church in Fort Sumner, a Rosary will be recited at 7:00 PM Thursday, Oct. 20, 2011 and Mass will be held at 10:00 AM Friday, Oct. 21, 2011 with burial following at Fort Sumner Cemetery. Pallbearers will include Fernando Sena, Jose Sena, Robert Lopez, Mario Barela, George Sena, and Fred Gonzales.
Memorial contributions may be made in memory of Ramon, Crusita and Daniel Sena, to the Fort Sumner Cemetery Association, P.O. Box 180, Fort Sumner, NM 88119.