In Memory
Don Harlan Burge - Class Of 1952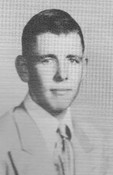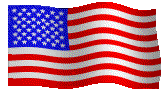 DON HARLAN BURGE, 57, A RESIDENT OF FORT SUMNER SINCE 1948 PASSED AWAY SUNDAY, SEPTEMBER 27TH, 1992, AT UNIVERSITY OF NEW MEXICO HOSPITAL IN ALBUQUERQUE. HE DIED AS A RESULT OF AN ACCIDENT ON SEPTEMBER 20TH INVOLVING A FOUR WHEELED ALL TERRAIN VEHICLE. AFTER RECEIVING EMERGENCY CARE IN FORT SUMNER HE WAS TRANSFERRED BY AIR AMBULANCE TO ALBUQUERQUE.
FUNERAL SERVICES WERE HELD ON WEDNESDAY, SEPTMEBER 30TH, AT THE FIRST UNITED METHODIST CHURCH OF FORT SUMNER WITH DAN CRAIG OFFICIATING. BURIAL WITH MILITARY HONORS BY THE NEW MEXICO NATIONAL GUARD FOLLOWED AT THE FORT SUMNER CEMETERY WITH CHAVEZ FUNERAL HOME HANDLING THE ARRANGEMENTS.
DON WAS BORN NOVEMBER 10TH, 1934 IN CLOVIS. HIS PARENTS LIVED AT ST. VRAIN AND HE ATTENDED MELROSE SCHOOLS UNTIL 1948 WHEN THE FAMILY PURCHASED A FARM IN THE FORT SUMNER VALLEY. DURING HIGH SCHOOL HE PARTICIPATED IN FFA AND WAS A MEMBER OF THE FOXES TRACK TEAM WHERE HE PARTICIPATED AS A MEMBER OF THE JAVELIN TEAM. HE WAS ALSO A MEMBER OF THE FOOTBALL TEAM. DON WAS A MEMBER OF THE GRADUATING CLASS OF 1952.
IN 1957 DON WAS DRAFTED INTO THE ARMY AND WAS JOINED BY HIS COUSIN "PETE" LANCASTER. DON SERVED AS A PLATOON SERGEANT FOR A MORTAR PLATOON IN GERMANY. AFTER HIS DISCHARGE IN 1960 HE JOINED THE NEW MEXICO NATIONAL GUARD WHERE HE SERVED FOR TWENTY-THREE YEARS, RETIRING IN 1983 AS A SERGEANT FIRST CLASS.
IN ADDITION TO RUNNING HIS FARM AND RAISING CATTLE, DON WORKED FOR JOHN CORNELL, INC. OF CLOVIS AS A HEAVY EQUIPMENT OPERATOR. HE TRAVELED THE STATE FOR SEVERAL YEARS BUILDING LARGE COMMERCIAL BUILDINGS AND SCHOOLS. AT THE TIME OF HIS DEATH, HE SERVED AS SUPERINTENDENT OF THE DE BACA COUNTY ROAD DEPARTMENT WHERE HE WAS EMPLOYED FOR TWENTY-TWO YEARS. HE WAS A MEMBER OF THE BILLY THE KID OUTLAW GANG, PECOS KIDS SQUARE DANCE CLUB, AND THE NATIONAL COWBOY'S RODEO ASSOCIATION. HE WAS RAISED IN THE BAPTIST FAITH AND WAS A MEMBER OF THE FIRST BAPTIST OF FORT SUMNER.
PALLBEARERS WERE LUCIO SAMORA, MIKE MELTON, DAVID GONZALES, DAVID FIKANY, EDDIE PENA, MANUEL ROYBAL, COTTON BOYD, AND RALPH RANDOLPH. HONORARY PALLBEARERS WERE CO-WORKERS OF THE DE BACA COUNTY ROAD DEPARTMENT, DE BACA COUNTY COMMISSIONERS, AND EMPLOYEES AND FRIENDS.