In Memory
John Andrew ("andy") Lancaster - Class Of 1965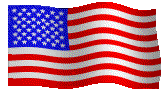 JOHN ANDREW "ANDY" LANCASTER OF TUSCALOOSA, ALABAMA PASSED AWAY ON NOVEMBER 18, 2003 FROM A STROKE. "ANDY" GREW UP IN FORT SUMNER, NEW MEXICO, STARTING SCHOOL THERE IN THE SECOND GRADE AND GRADUATING IN 1965. WHILE ATTENDING HIGH SCHOOL, HE WAS AN OUTSTANDING LONG DISTANCE RUNNER AND HELD SEVERAL RECORDS AS A MEMBER OF THE FORT SUMNER FOXES TRACK TEAM.
AFTER HIGH SCHOOL GRADUATION, HE ENLISTED AND SERVED HONORABLY IN THE UNITED STATES NAVY. AFTER HIS DISCHARGE, HE WAS EMPLOYED BY GOODRICH TIRE IN THEIR MANUFACTURING DIVISION. "ANDY" IS SURVIVED BY ONE SON AND TWO DAUGHTERS.
NOTE: "ANDY'S SON PASSED AWAY IN 2010.