In Memory
Josh Randall - Class Of 1961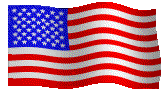 Josh Randall
(August 11, 1943 - March 6, 2009)

Edward "Josh" Randall, 65 of Fort Sumner, NM died Friday, March 6, 2009 at the VA Medical Center in Albuquerque, NM following an illness.
Josh was born August 11, 1943 in Fort Sumner to the home of Clint and Dulcinea (Baros) Randall. He was reared and attended school in Fort Sumner. He participated in track while at Fort Sumner. Josh enlisted in the U.S. Navy on August 10, 1962 and served until his honorable discharge on March 11, 1966.
Josh returned to eastern New Mexico where he worked for several years before moving to Kansas where he was employed by the Santa Fe Railroad as a Bridge Inspector Supervisor. He retired from BNSF in 1993. Following his retirement Josh worked in road construction in Albuquerque and Fort Sumner for several years. Josh was a member of the Clovis American Legion Post, he enjoyed horse racing, traveling, visiting the casinos and garage sales.
Josh was preceded in death by his parents; a brother Bernardino Randall in 1935; two sisters Mary Lou Randall in 1949 and Virginia Daubert in 1968. He was a loving father, brother, grandfather, uncle and friend. Josh is survived by three daughters Brenda Buffum and husband Sean of Overbrook, KS; Sandy Lewis and husband Mike of Overland Park, KS; Holly McGinnis and husband Mark of Kansas City, KS; a son Clint Randall and Serena of Lawrence, KS; the mother of his children Donna Randall of Emporia, KS; five sisters Vivian Padilla, Irene Ortiz both of Albuquerque; Jo Ann Hurtado of La Crescenta, CA; Lucille Shupla of Farmington, NM; Willie Mae Schmidli and husband Ted of Klamath Falls, OR and a brother Louis Randall and wife Mariam of Klamath Falls, OR. Also surviving are six grandchildren along with a host of other relatives and many friends.
Visitation will be Thursday beginning at 1:00 pm at the funeral home.
A prayer service will be held at 7:00 pm Thursday, March 12, 2009 from the Chavez Funeral Home Chapel in Fort Sumner. Funeral Mass of Christian Burial will be celebrated at 10:00 am Friday, March 13, 2009 from St. Anthony Catholic Church in Fort Sumner with Father Steve Sanchez officiating. Burial with military honors will follow in the Randall family plot, Fort Sumner Cemetery. Pallbearers will be Bonnie Archuleta, Dale Burge, Guy Wayne Horney, Buddy Cortese, John Wright and Jim Bell. Honorary bearers will be all his family and friends.