In Memory
Bill Naylor - Class Of 1959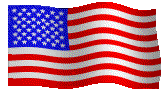 ON JUNE 7TH, 2012, APPROXIMATELY 20 FRIENDS AND SCHOOLMATES OF BILL NAYLOR MET AT THE BOSQUE REDONDO LAKE FOR A MEMORIAL SERVICE FOR BILL. THE SERVICE WAS CONDUCTED BY JIM NANCE OF ALAMO, NEW MEXICO. JIM IS A NEPHEW OF BILLS AND HIS PARENTS (JOHN AND VIRGINIA) HAD A STORE EAST OF TOWN WHERE DENZEL FINNEY'S BUSINESS IS LOCATED NOW.
WE WOULD LIKE TO THANK BILL AND GENE HAMMONS AND ALLEN SPARKS FOR HELPING WITH CHAIRS, WATER, AND OTHER LOGISTICS.
JIMMY BAKER ATTENDED AND IT WAS GREAT TO SEE HIM AGAIN BUT WE WERE ALSO SADDENED TO HEAR THAT HIS WIFE GLENNITA PASSED AWAY LAST OCTOBER.
BILL NAYLOR'S CAREGIVER, CONNIE MOBLEY WAS INTRODUCED AND EVERYONE EXPRESSED THEIR THANKS FOR THE EXCELLENT CARE SHE PROVIDED TO BILL DURING HIS DIFFICULT DAYS.
EVERYONE THAT ATTENDED HAD THE OPPORTUNITY TO RELATE THEIR MEMORIES OF BILL AND SEVERAL SEIZED THE OPPORTUNITY. MEMORIES THAT WERE SERIOUS AND SOME THAT WERE HUMOROUS WERE ENJOYED BY ALL.
EVERYONE HAD A NICE VISIT AND ENJOYED THE PHOTOS OF BILL THAT JIM HAD BROUGHT (MANY ARE POSTED BELOW). OUR THANKS TO JIM FOR DOING AN EXCELLENT JOB.
JIM NANCE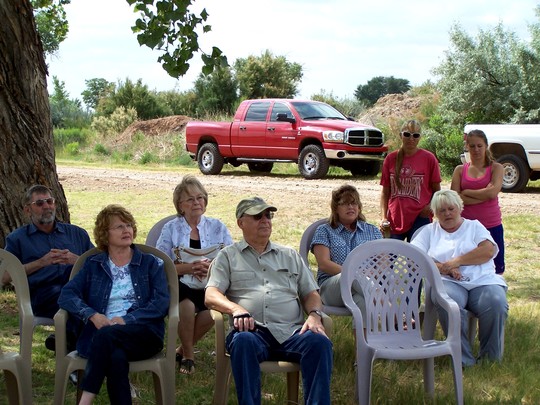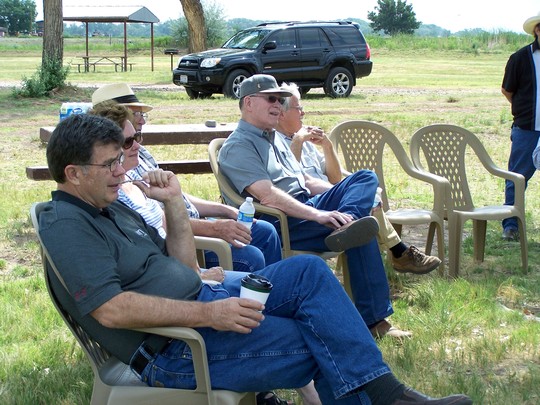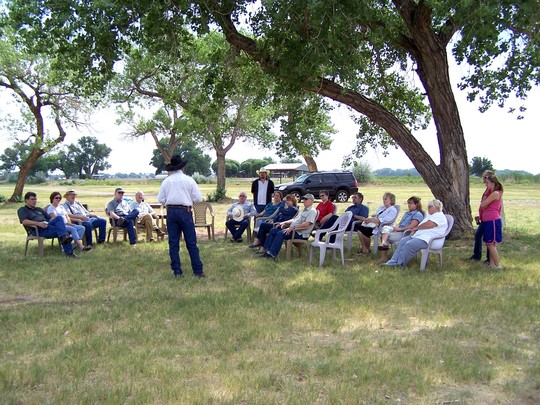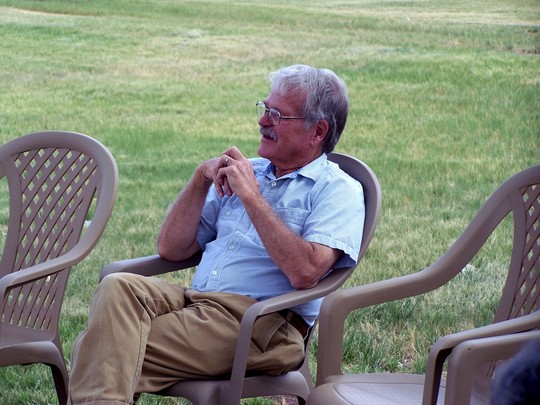 JIMMY BAKER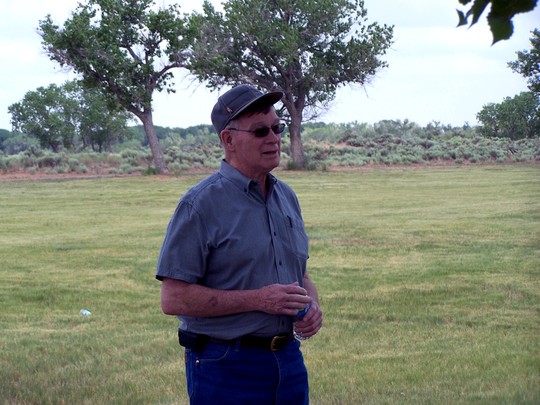 BILL HAMMONS

CAREGIVER, CONNIE MOBLEY